Rated: Not Rated | Running Time: 81 Minutes
From: IFC Films
Available on DVD and Digital Platforms:  December 4, 2018
Get it via : Amazon
| iTunes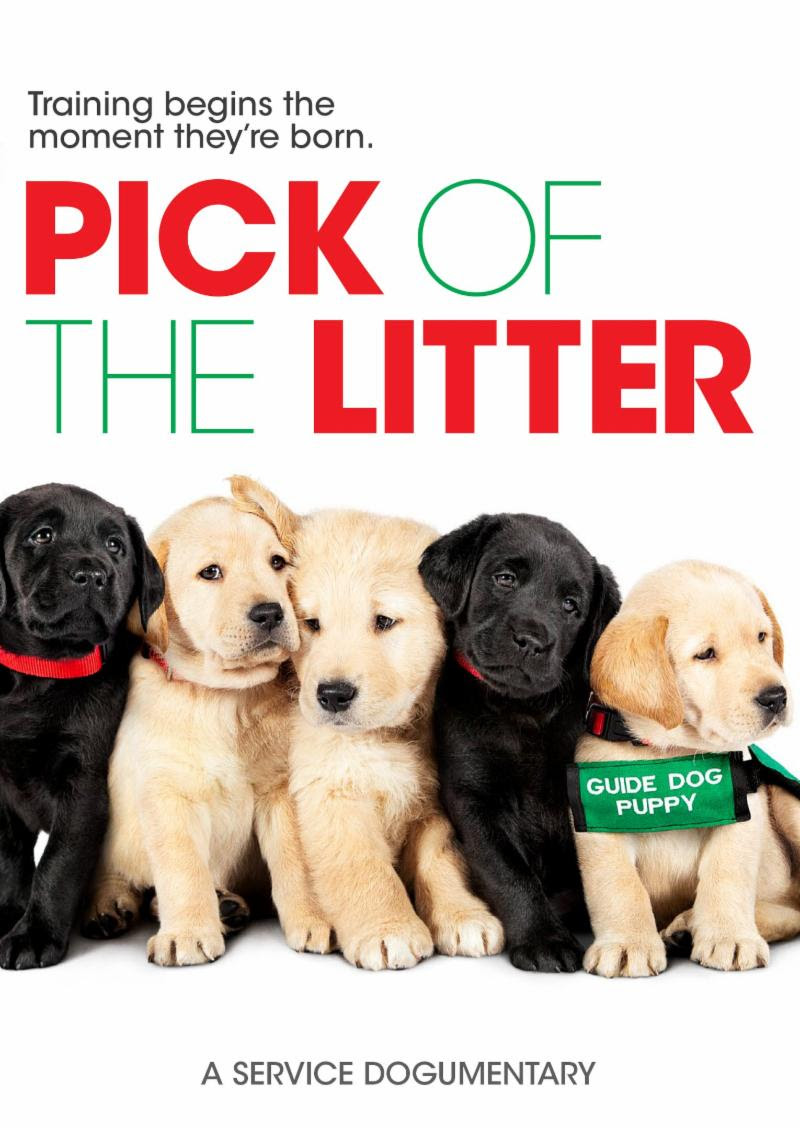 Sure, you might notice them, guide dogs for the blind. And sure, you might marvel at how well-trained they are. What is easy to forget, though, is that they start as puppies, cute puppies, with various personalities that will hopefully lead them to being great, guide dogs.
"Pick of the Litter" tells the story of five puppies, Patriot, Potomac, Primrose, Poppet, and Phil, and their respective journeys to determine if they have what it takes to be the most trusted companion for the blind. It is a story filled with joy, struggle, and touches of sadness, oddly, when the destiny of a few of the puppies ends up that they just get to be dogs.
The documentary takes you through the entire guide dog cycle. It begins with the puppies being born, through the process of foster families who start the initial training and development of the puppies, and into the advanced training the little ones must go through to eventually graduate to their new life as a guide dog. Through the process the dogs, and the foster families, are observed and assessed sometimes with surprising evaluations and heartbreaking realities for the foster families, but the folks at Guide Dogs for the Blind (guidedogs.com) have their goals, to develop the best companions for the blind and find those dogs who might be better as breeding dogs rather than guide dogs, so tough decisions must be made.