Rated: Not Rated, but It's Got Gruesomeness!
Running Time: 76 Minutes
From: Dark Sky Films
Available on Digital Platforms:  June 24, 2022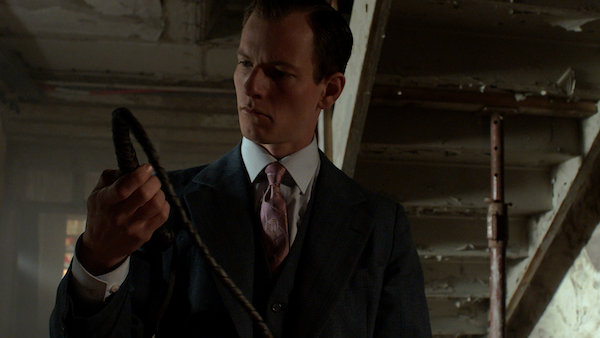 At first I was a little upset with myself. Why? How could I request a film to review where I would have to read during it? I mean, it turns out the movie is from Germany, and, well, they speak German in it, and the movie has English subtitles if you so desire. I guess I got sucked into the ton of accolades the press kit listed, and as the movie began, I was intrigued by the main characters of Margot and Dieter so reading it was!
The movie is Dawn Breaks Behind the Eyes, and while you may have to read a lot during the movie, it is mostly worth it.
Let's get to reviewin'!
As the movie opens, we learn that Margot (Luisa Taraz) has inherited a castle. Cool! She is also married to, for no better word, an asshole. Oh, boo-hoo, quit your complaining Dieter (Frederik von Lüttichau), you had to know it would be a long drive to a castle in the middle of nowhere?
Continue reading

Dawn Breaks Behind the Eyes