Rated: Not Rated | Running Time: 87 Minutes
From: Dark Sky Films
Available in Theaters and VOD: September 27, 2019
Get it via : Amazon | iTunes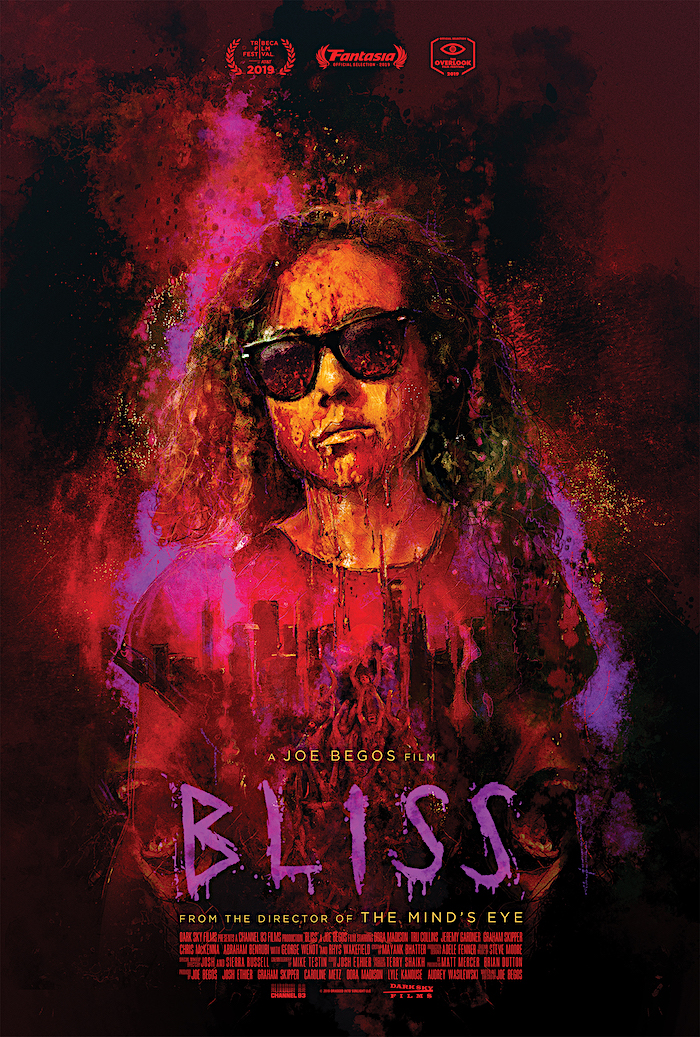 Just the other day I was saying to myself, "Self, whatever happened to George Wendt? You know, Norm from Cheers?" Sure, I could have Googled him, but it turns out I didn't have to as it turns out Mr. Wendt was part of the cast for the horror flick, "Bliss." I was excited to see where he fit in. As the movie is a horror film, I wish I could say things ended up well for "Norm," I mean "Pops."
Anywho, "Bliss" gives us Dezzy (Dora Madison). She is your basic starving artist, late on her rent, dropped by her agent, and fears she may have lost her painting mojo. Yup, she has painter's block, and she likes to say every variation of "fuck" a lot.
What to do? Why go out for some drug-fueled partying, of course?
What should you have? Why, Bliss, of course?
Continue reading

Bliss