Rated: Not Rated | Running Time: 82 Minutes
From: Dark Sky Films
In Theaters and VOD/Digital: July 27, 2018
Get it via : iTunes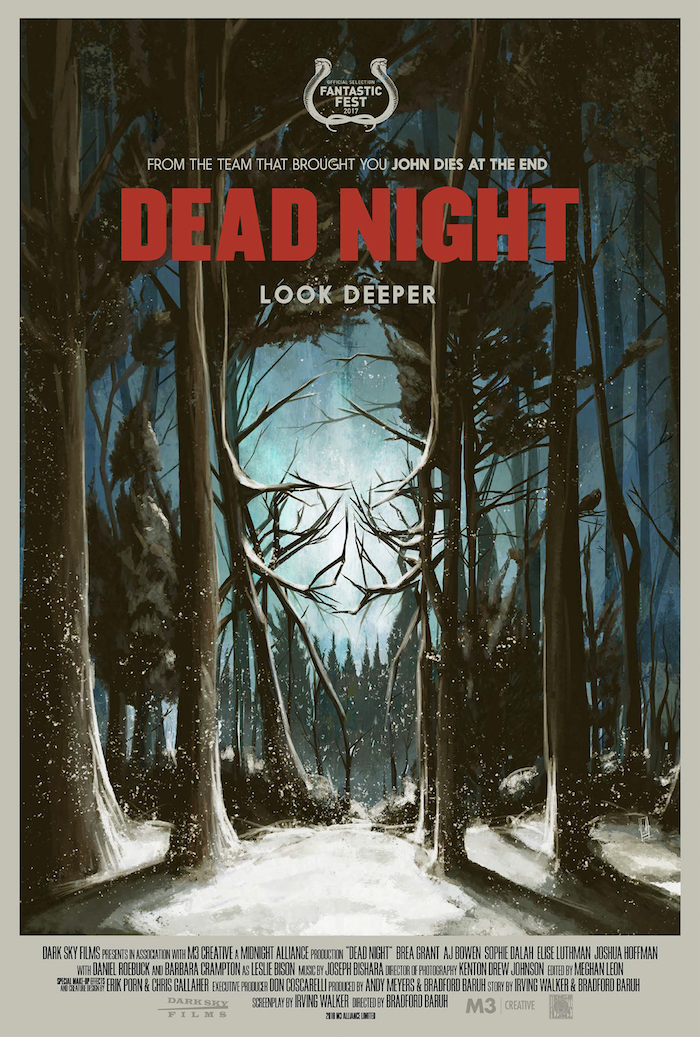 You know there is going to be trouble when a movie opens, set years ago in a vintage car, with a guy and a girl alone. One of them says something similar to, "Did you hear something?"
Why don't these people just leave? Nope, the guy will try to be the hero, and things won't go well for either of them.
Thus is the opening for "Dead Night." Yup, the movie opens with the proverbial flashback to badness that will impact the folks of today.
As we get to those folks of today, enter the Pollack family. They are heading out on vacation to a cabin in the woods that supposedly has healing powers. Why? Because Dad, James (AJ Bowen), is dying. Mom, Casey (Brea Grant) seems kind of normal, and hey, why not bring Becky (Elise Luthman), the daughter's friend, along with the rest of the family. She seems nothing like the outdoorsy type, so she will be perfect!