Rated: Not Rated | Running Time: 118 Minutes
From: IFC Films
Available on DVD and Digital Platforms:  February 6, 2018
Get it via : Amazon
| iTunes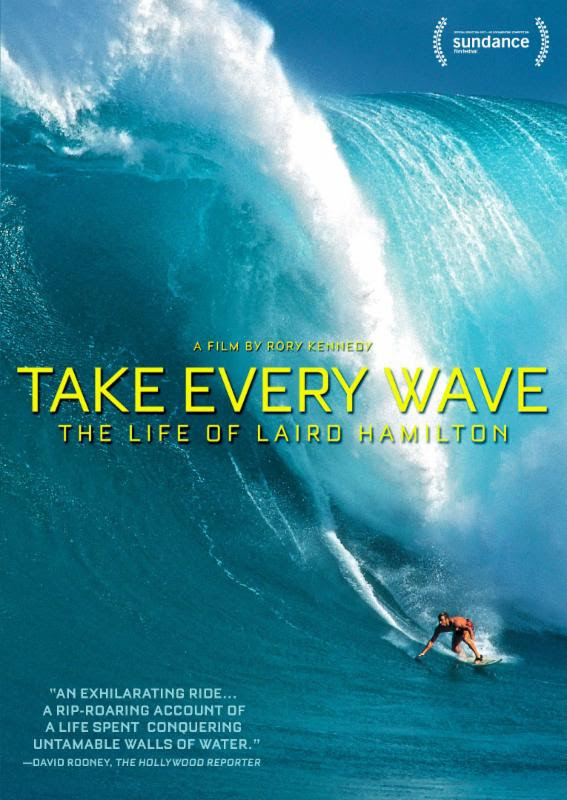 There was one point during "Take Every Wave: The Life of Laird Hamilton," when I just felt like such a schlub. It was during a scene showing Laird training. With his being 53 as I type this, and the footage not looking that old, he was probably about my age now, me being 50, or a little older. There he was, training in the gym, in the water with weights, and just being all healthy and stuff. Laird was able to love life, even with his aches and pains, and here I am struggling to get my ass out of bed most days just to get on a treadmill. I'm sure living in Hawaii kind of helps, but now I'm just making excuses.
Maybe I should let Laird's life inspire me, even at 50, to live life instead of not let life go by, because as you watch the documentary, Laird never lets life go by.
I first heard of Laird, and that he was married to Gabrielle "Gabby" Reece, on the Tim Ferriss podcast. During the podcast they touched briefly on Laird's past, but most of the talk was of exercise, marriage, and life in general. I found him interesting, but after watching "Take Every Wave," I now find him fascinating. And I miss Kauai.
Continue reading Take Every Wave: The Life of Laird Hamilton