Rated: Not Rated | Running Time: 87 Minutes
From: Dark Sky Films
In Theaters, VOD, and Digital Platforms:  October 21, 2022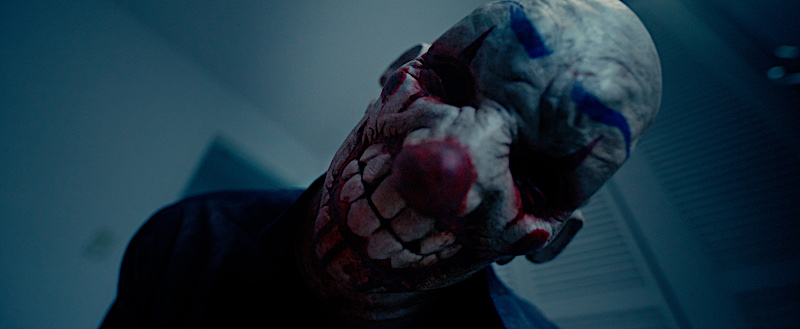 Do you want nine horror movies that get right to the point? Yup, no, long, drawn-out plot development, no "the girl will spend five minutes trying to find someplace to hide," no yelling at your screen, "Get to the killing already!"
What if they were tied together into one, neat, 90 minute package?
Here comes, "Sinphony: A Clubhouse Horror Anthology"
Let's Clubhouse Together
As the story goes, a bunch of horror film folks got together on Clubhouse, the social media place, and decided to put together nine different visions where something supernatural messes with the main character.
While each supernatural thing messing with the poor, main character is different, each little movie has one thing in common, the song "Fortress," brings them together.
It's an interesting concept that I kind of liked. No muss, no fuss, just blood and sometimes guts.
Here are some short blurbs about each of the nine parts…
Mother Love
There apparently is a serial killer in the neighborhood, and our heroine is home alone with her son. Thinking the killer is in her house, why call the police when you can get on a group call with your coven of witch friends?
Continue reading

SINPHONY: A Clubhouse Horror Anthology