Rated: Not Rated | Running Time: 81 Minutes
From: IFC Films
Available on DVD and Digital Platforms:  June 12, 2018
Get it via : Amazon
| iTunes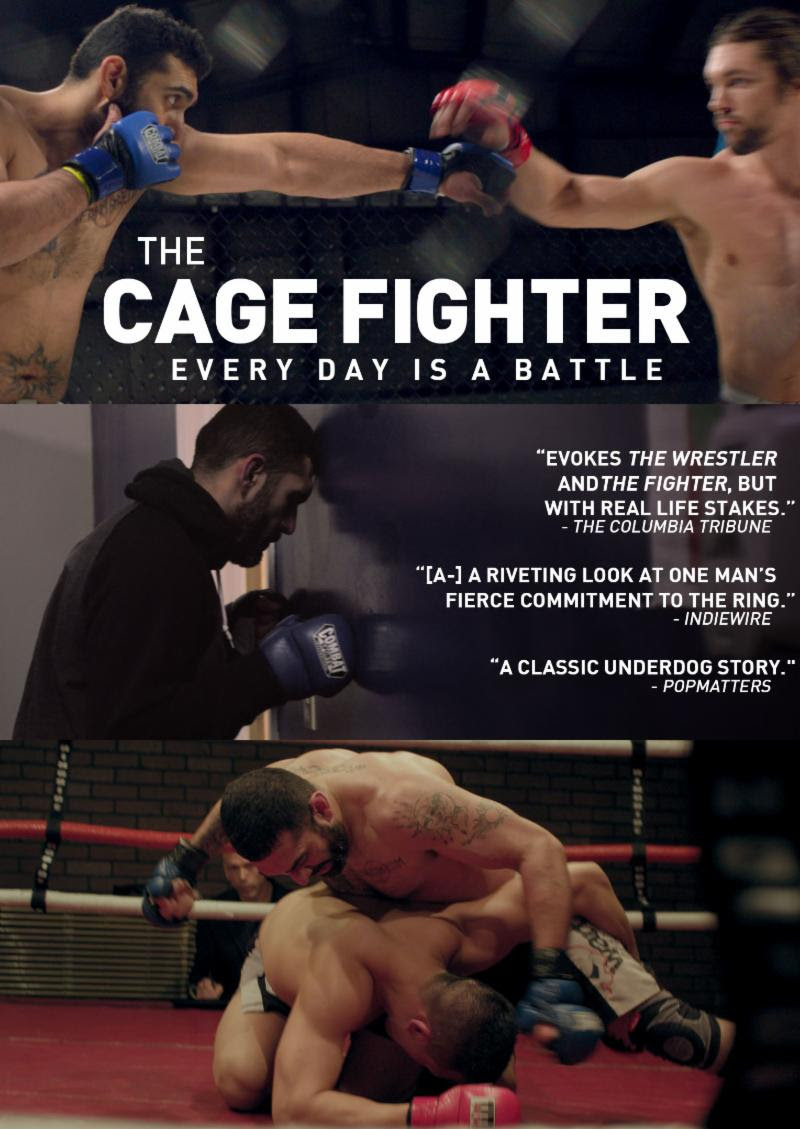 "The Cage Fighter" is kind of a weird movie. First let's get to the story.
Joe Carman is older, he's got a family, and normal people struggles. He's also a fighter, a mixed martial arts fighter for that fact, and most would consider him past his prime. Joe, however, doesn't want to be past his prime and has a few demons he must work through, or as Joe puts it, "Closure."
As the movie plays out, we see Joe with his family, him working in a boiler room, and his trying to find time to work out and train during any free time he can find. At issue, though, is he has told his family he won't fight any longer. How long can he keep the secret?