Loading ...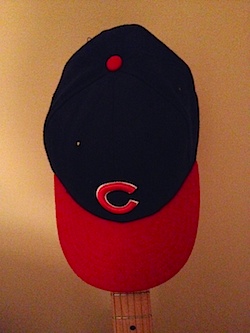 Now that pitchers and catchers have duly reported, as well as the rest of the players, it's that time of year when, unless your basketball team is great, or you are a hockey nut, your sport's thoughts are probably drifting to baseball, because, as James Earl Jones says in
"Field of Dreams,"
– "The one constant through all the years… has been baseball."
Yes, even if you are a casual fan there is hope, hope that this year your team might be a little bit better, that maybe, just maybe, this could be the year that they catch fire and actually become good, or that, God forbid, they might actually make it to the playoffs (Oh, wait, most everyone makes it to the playoffs nowadays – scratch that – The World Series).
Me, I have three teams that have my loyalty, the Cleveland Indians, Chicago White Sox, and Chicago Cubs. The Indians are always near and dear to my heart because they are really my home-town team, the team I loved while growing up in Lorain, OH, even though they always sucked, and my first big-league game. The White Sox and Cubs are a result of my transplantation to Chicago for college, and my general sticking around here. Back in college we would go to the old Comisky Park quite a bit as it was right across a few streets from Illinois Institute of Technology, my college alma matter, and a trip to a Cubs game became a staple of Rush Week in our fraternity.
As the years progressed my core group of friends would generally score bleacher tickets to opening day for the Cubs, a little easier back in the day before the online ordering system became a cluster-f of "Waiting Room" delays, though lately, I've missed a few, although, for me, the bleacher experience has come and gone, preferring now the comfort of my own seat, with a little less of a "drunk" crowd around me.
In any case, opening day is coming soon, and though I'll be missing it this year I will have hope for all of my teams, at least until probably the end of opening day, and I wonder: Have you been to an opening day?
That's it for this one! I'm Andy!! L8R!!!