When: June 15, 2019
Where: Ravinia Festival, Highland Park, IL
More stuff here:
More stuff there:
To the Review….
I wanted to yell to her, "Yes, he is going to play "Jessie's Girl," now will you please, you and your friend, shut up and enjoy the rest of the show, even if you don't know the songs."
I didn't.
I also didn't move my feet for about an hour and a half. They were firmly planted on the ground no matter how much said girl kept pushing her way into my space. My wife saw how she kept bumping into me and suggested I move closer to her (my wife), but I told her, "If I give this drunk girl any space, I'll never get it back."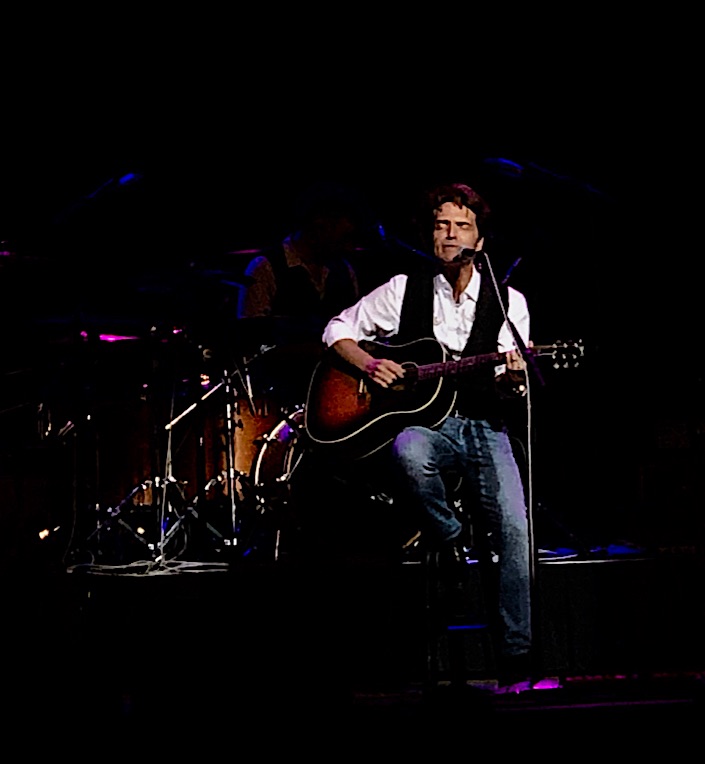 And so it was on a rocking, freezing night at Ravinia Festival near Chicago for the double bill of, as Richard Marx put it, "Two Dicks." Yup, Richard Marx and Rick Springfield on a night when you would have thought it was the middle of October instead of mid-June.
None of that mattered, though, all that really mattered was the music, the hits, new stuff, and a great time through the mist and cold.
Richard Marx had the opening slot. Kind of a bummer for him with the weather because the pavilion was sparsely populated at this point. The weather wasn't helping walk-up sales, and a lot of the crowd was there for the other Rick. That's not to say the folks who were there didn't have a great time with Dick #1, I mean, his initial call to the top of the charts was around the same high school years as that of Mr. Springfield.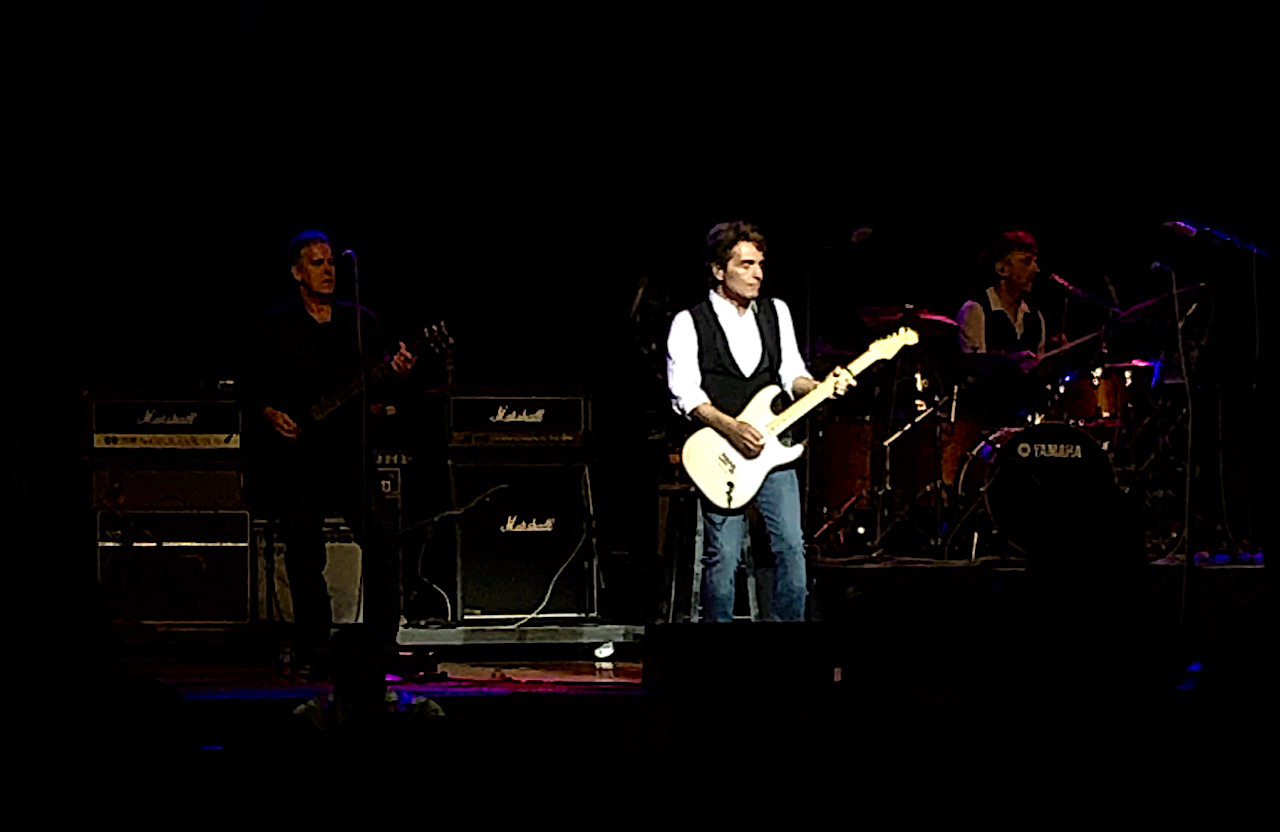 The interesting thing with Richard Marx, however, is that a lot of his more recent success has come in the shadows, as the songwriter and producer of tons of artists, many of whom you have heard of. Yup, remember "This I Promise You" from NSYNC? He was a part of that. Remember Luther Vandross' "Dance With My Father?" A part of that, too. Keith Urban's "Long Hot Summer?" Not just Keith, but Richard, too.
And the list goes on.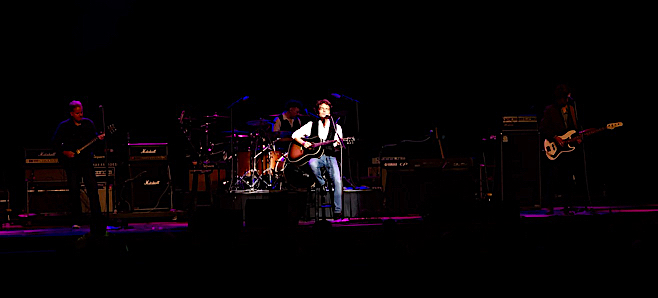 Anywho, Richard Marx's set consisted of many of the hits you might remember from those 80's, "Angelina" and "Hold On to the Nights" to name a couple. The crowd loved him, sang along as they should have, and appreciated his song "When You Loved Me" which he recorded with his sons as his "band" on video. He did a fantastic set, including stories of the songs he worked on with the other artists. His NSYNC story was pretty funny, and seeing a young Justin Timberlake in the picture he flashed was, well, actually just made me feel old.
Richard was fun. The crowd had fun. It's Two Thumbs Up for Richard Marx. It is too bad he moved to the west coast, Chicago lost a favorite son, but with the weather we've been having, holy crap I understand the move!
A quick set change brought a video montage of Rick Springfield's successes, but really, the crowd didn't need a refresher, well, except maybe that intoxicated girl next to me. Out came Rick to the raucous "Light This Party Up," and the crowd began to party.
Now, it's been almost 20 years since I last song Rick Springfield in concert. Yes, I admit, it's been way too long, especially for me who loves his music. Back then it was at a venue called "Joe's Bar" in Chicago, on a cold, November night, and crap, it was nearly as cold this night in June.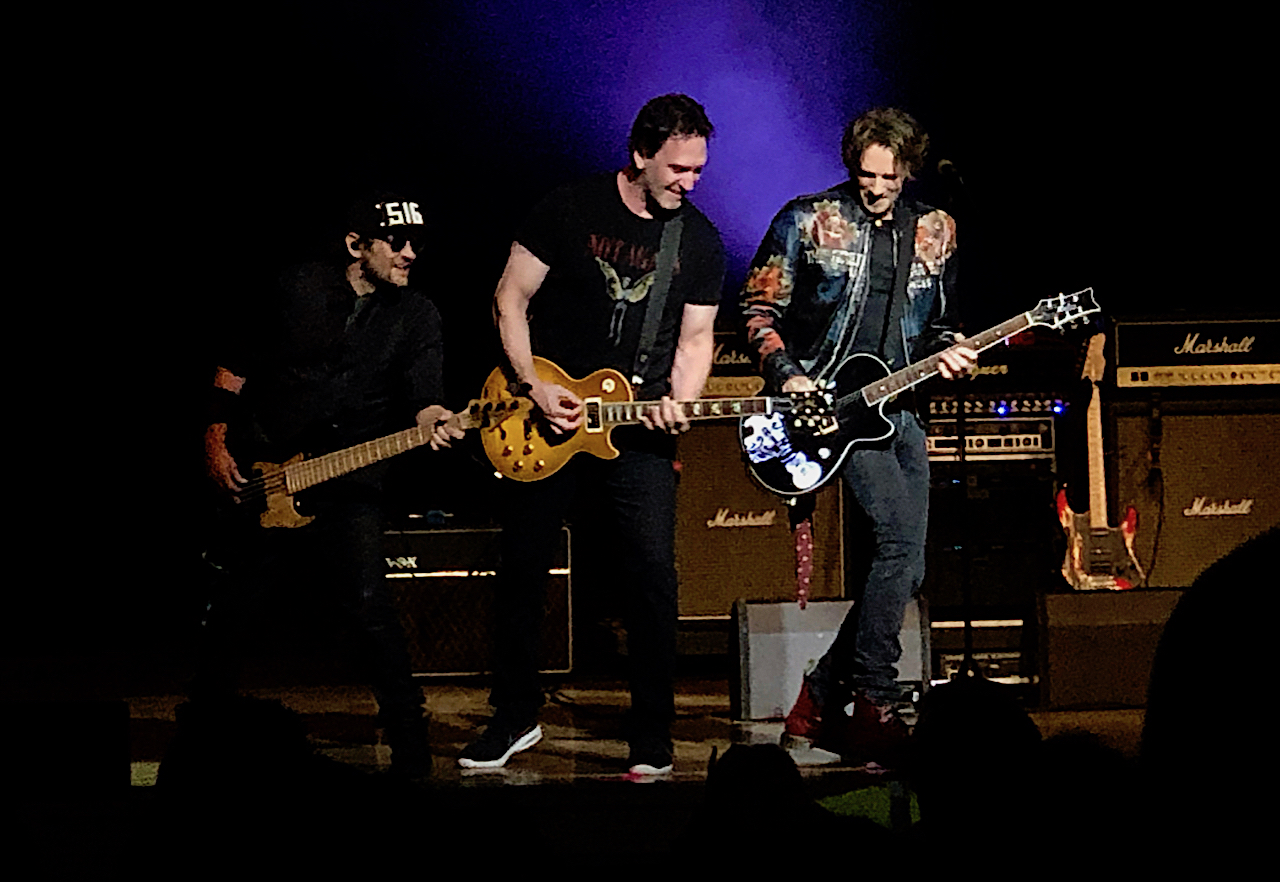 Rick blew through a set consisting of the songs people wanted to hear and a few more recent ones the girl next to me didn't want to hear. She was definitely in the minority.
You might remember the songs, like "I've Done Everything for You," "Affair of the Heart," and "Love is Alright Tonight." He even did a great rendition of "World Start Turning," explaining his ever-present demon of depression, but I'll tell you what, if you miss rockin' these days, and haven't checked out Rick's later offerings, may I suggest you give a listen to "The Snake King" from 2018. "Little Demon" kicked ass, and he even got crowd participation on a newer song, not the easiest of things to do, on "The Voodoo House," a bluesy, rocker.
If you are Rick Springfield and have lots of hits people want to hear, what do you do so the concert isn't a marathon? Why not a medley? So he did, with songs like "Bop 'Til You Drop," the always fun to hear "Bruce," "Don't Walk Away," "Rock of Life," and "What Kind of Fool Am I?" in a mid-show medley.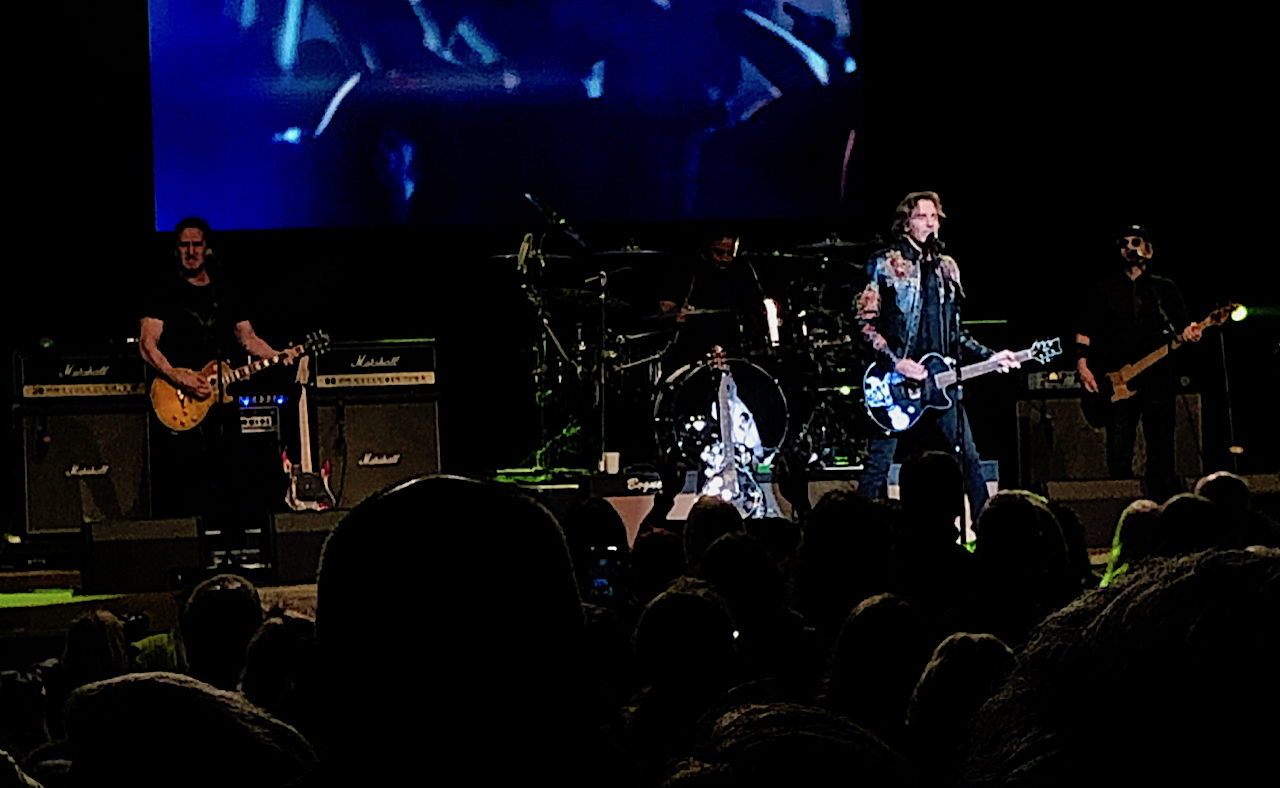 "Don't Talk to Strangers" brought true crowd participation as Rick tossed a microphone into the audience for people to sing into, and "Human Touch" got Rick into the crowd, coming down the aisle, across the seats, and back up to the stage. Funny, or maybe sad, how the song, with lyrics like "Everybody's talking to computers" and "I'm so scared and isolated in the modern world," actually has more meaning, some 36 years after it was originally released.
With the evening wrapping up, and the girl next to me still blabbering for "Jessie's Girl," she would have to wait a few more songs as Dick #2 brought Dick #1 back to the stage for some duetting to each other's tunes, with Richard Marx handling "Don't Mean Nothin'" and Rick leading "Love Somebody."
Yes, finally drunk girl got her wish. Yup, it was "Jessie's Girl" time, as if Mr. Springfield wasn't going to play it?
Sure, the weather completely sucked, but Richard and Rick brought a good time to everyone who braved the elements. There was reminiscing about the old songs, enjoying the new songs and Rick even had a sing-along of "Happy Birthday" for himself as his 70th birthday is approaching. Quick side note, as Rick was "questioning" the crowd how old they thought he was, the drunk girl next to me pegged him at late 50's. When I told her he was 69 she seemed shocked, but then said something similar to "I'd still sleep with him."
I do have to say that following the concert I felt a little down about myself. I mean, there he is, approaching 70 year's old, coming off the flu, and bouncing around the stage with the energy that I, well, I don't think I had that energy when I was in my 20's. I have got to give the guy credit for continuing to put on a fantastic show and not just resting on his old hits but also making some great, new music.
It's Two, Giant Thumbs Up for Rick Springfield. Go ahead, see him to relive the 80's but enjoy the new stuff, too! All I know is one of these times I have to get real photo clearance for his show so I can get better pictures of the man. I just probably shouldn't wait another 20 years to see him.
That's it for this one! L8R!!