Rated: Not Rated | Running Time: 78 Minutes
From: Filmrise / MVD Entertainment Group
Available on DVD and Blu-ray:  May 10, 2019
Get it via : Amazon
| iTunes | MVD Group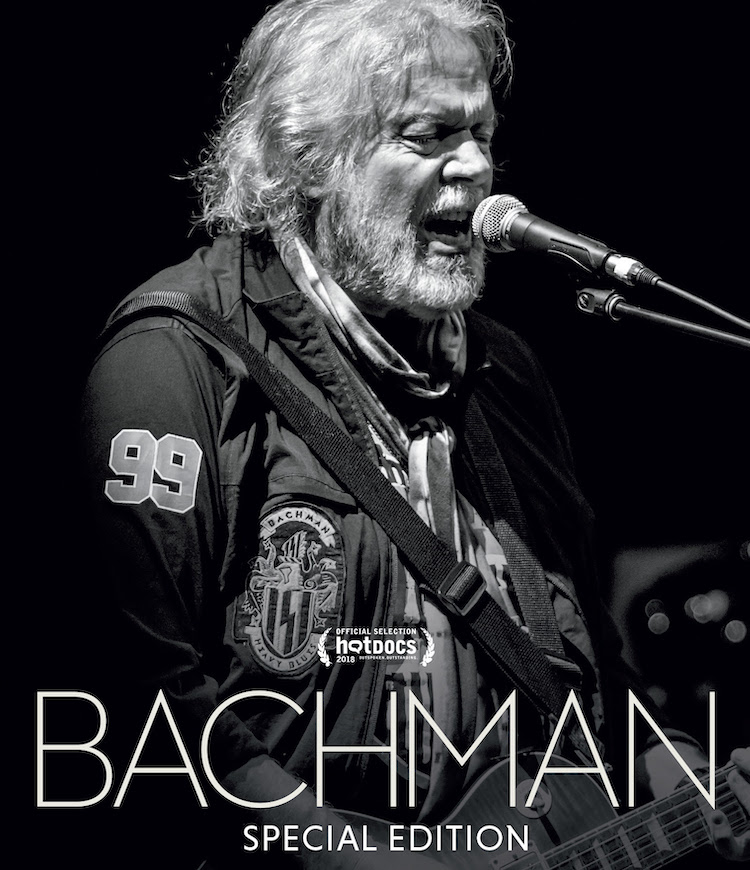 I am embarrassed to admit that I didn't realize Randy Bachman was a member of The Guess Who. Sure, I knew the songs "American Woman" and "These Eyes," but I never knew Mr. Bachman was a part of that magic.
Enter "Bachman: Special Edition," a documentary of Randy Bachman, out on Blu-ray and DVD.
Maybe you didn't realize Randy Bachman was a part of The Guess Who, either. I'm guessing most of us think Bachman-Turner Overdrive when we hear his name. Also not realized might be that he is in his 70's now, still making music (check out the most-interesting "By George – By Bachman"), and he was never the stereotypical partying kind of rock and roller. He just wanted to play guitar and make great music.
Which he does, and a lot of it.
"Bachman: Special Edition" is a bit over an hour long look at the life of Randy, from his growing up in Winnipeg, Canada, to his journey into The Guess Who, and his life with BTO. Intermixed with the stories of his life are retrospectives by the likes of Neil Young, Peter Frampton, Alex Lifeson, and Paul Schaffer, explaining the influence Randy had on their lives. In a weird way, the documentary is also an inside look into the music business, and how hooking up with the right people, and a little luck, was completely necessary to make it big.
There is a lot of looking back, as one would expect in this documentary, with stories at the early days, as Randy puts it, "England – That was such a disastrous summer for us. It was fantastic!", to the many breakups, sometimes caused by his not wanting to just party, to other times having a work ethic that would burn out most everyone, including his wife, around him.
As much fun as the musical look backs were, one part of the documentary stood out, and that was Randy's guitar collection. The joy in his eyes was immeasurable as he was opening guitar cases, reminiscing, and hearing the unique sound each guitar had. If the Rock and Roll Hall of Fame wanted the ultimate guitar exhibit, I believe Randy may be able to supply it.
As Randy simply puts it, "I hoard guitars."
At the heart of "Bachman: Special Edition," is the soul of Randy Bachman, namely, "Things fall apart, you keep going. You pick up whatever pieces you have left and you keep going."
Randy Bachman has done just that. Not in the crazy, rock and roll lifestyle way, but in the way of life many of us lead every day.
He lives life. He keeps going.
If you're looking for a documentary of rock and roll debauchery, this is not the video for you, but if you want a good look at one of the greatest guitarists of rock history, including a lot of music clips, "Bachman: Special Edition" is that look.
It's 4 stars out of 5 for "Bachman: Special Edition."
That's it for this one! L8R!!