Rated: Not Rated | Running Time: 89 Minutes
From: Dark Sky Films
In Theaters and VOD: March 29, 2019
Get it via : iTunes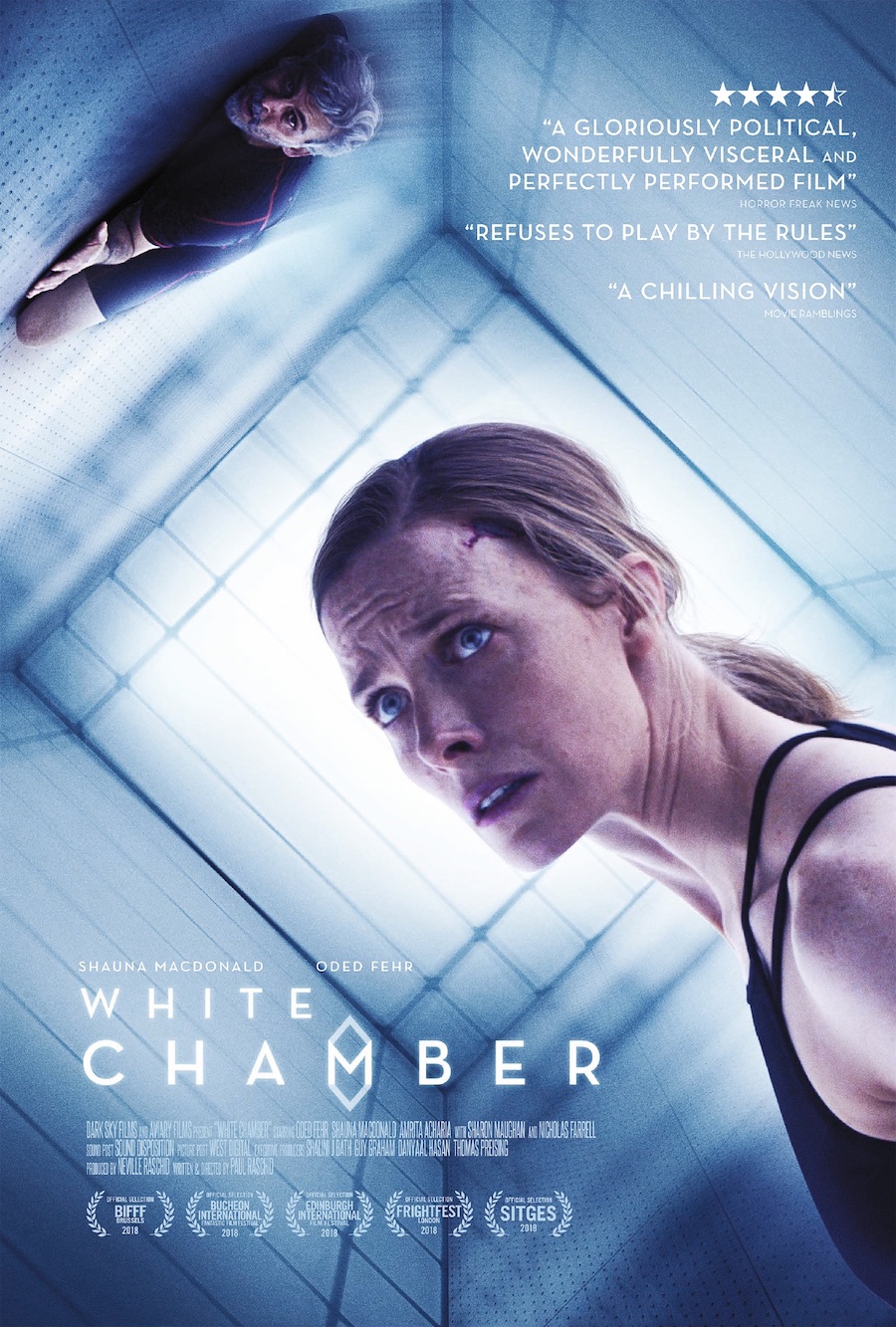 I get so mad at myself when I don't see the plot twist coming. I also secretly applaud the film folks when they pull it off. And so I must applaud the film folks of "White Chamber" when the big reveal came towards the end of the movie because I just didn't see it coming.
It was a wonderful "Ahhh!"
I won't give this moment away, so let's get to the story.
It appears the United Kingdom is in a civil war. Somehow the military has taken over, led by General Zakarian (Oded Fehr). Enter Ruth (Shauna Macdonald), or whatever the woman's name is. She wakes up in this white room, a.k.a. chamber, completely lit up, and with a bump on her noggin.