Rated: Not Rated | Running Time: 94 Minutes
From: Virgil Films
Available on DVD and Digital HD:  May 23, 2017
Get it via : Amazon
| iTunes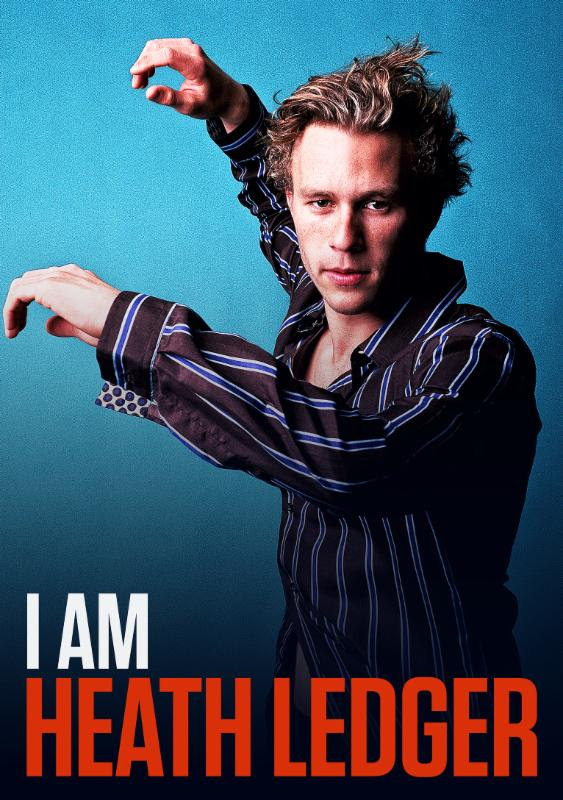 At the end of the documentary "I Am Heath Ledger" I wasn't sure if I should be unbelievably sad that Heath died nearly ten years ago, or unbelievably sad that I never got the chance to hang out with a force of nature bringing out the creativity in those around him. What I did know was that I forgot how varied his film roles were, how I forgot his level of talent, and didn't know how his talents stretched to his own love of video and directing.
Skipping most of the tabloid news, "I Am Heath Ledger" gives a look at the life of Heath that most people didn't know about while also highlighting his film career trajectory.
From the beginning it was obvious Heath would be on a life trajectory that wouldn't be simple. In talking to a friend about a movie role he wanted, in "10 Things I Hate About You," Heath explained, "I really like the role of Patrick." "Isn't that the lead?" "Patrick's the lead, and that's the part I want." Low and behold he landed the role, and his life wouldn't be the same.
The documentary is mostly built upon two things, interviews with family and friends, and home movies he shot himself. It was early that the love, and near obsession, of film is shown to have developed, and also how Heath didn't want to pigeonhole himself in just one genre. As the documentary travels along we are reminded Heath would go from teen heartthrob in "10 Things..'", to acting with his idol, Mel Gibson, in "The Patriot," back to the teen thing in "A Knight's Tale," but then let's completely spin it around with "Monster's Ball." Why stop there, head to being a surfer in "Lords of Dogtown," hitting "The Brothers Grim," and then find a way to "Brokeback Mountain."
A man on the edge, always looking for adventure, we see how Heath loved everyone, wanted fame but hated the attention that came with it, loved the challenge of any role, was able to find his stride in making nearly every role unforgettable, and would do anything he could to get the role he wanted, from fake teeth in "Lords…" to instantly wanting to be "The Joker" in "The Dark Knight," locking himself away for days to develop the character. Upon re-emerging he would "show" his friends his character, and everyone knew it was legendary.
One of his mottos, "Don't be afraid to fail," rang through most of the documentary in his example of life, but in his head he always seemed to be afraid. His passion for being great always seemed to get him through.
As things go towards the end there were the interviews with those who starting seeing a difference in Heath, knowing things were wrong, but no one seemed to be able to stop Heath's own force of nature. We saw how excited he was for "The Dark Knight," then diving right into "The Imaginarium of Doctor Parnassus" where he seemed to finally completely overdo it, working the long hours, traveling too much, and people further acknowledging that it appeared "his body was tired."
Sadly, too tired.
It was heartbreaking hearing the interviews with family and friends of how they had to share the pain of Heath's death along with the world, but the documentary kind of left it as "family and friends shared his death," instead of the probable greater reality of the family and friends having to grieve while the rest of the world speculated, through tabloid headline after tabloid headline, as to the cause of his death.
And you forget Heath was only 28.
There was a part of me that, at times, wanted "I Am Heath Ledger" to address some of the other side of Heath's life, the darker side everyone has, but as it finished I realized that wouldn't be appropriate. Instead it stuck with one theme, the monstrous ways Heath touched people's lives that the rest of the world didn't know.
Now they know.
It's 4 1/2 stars for "I Am Heath Ledger." Enjoy his life, not the rumors.
That's it for this one! L8R!!