Artist: Sarah Miles
Listenability Scale: 91%
Released by: Rock Ridge Music
A Review by:
– The Dude on the Right
I've been listening to "One," the "debut full length" (as the press release calls it, I suppose because she has released some EP things before) album from Sarah Miles, mostly as background music for about a week now, and have found myself humming along and occasionally bouncing around/tapping my foot while sitting in my chair. With its recent release I decided to actually "listen" to the album, and I've decided I'm really liking her little mix of pop/folk/and sort of countryish music. I believe you might as well.
The album kicks off with "Middle of Nowhere," an upbeat sounding tune, and continues through ten more tracks ranging from being in love ("Just So You Know"), where I have to say you don't always find the word "capsulize" very often in a song lyric, to being kind of a sucker for love in "Bad Intentions," and then pretty much totally realizing it's over in "You're Not."
There are empowering songs with the more pop-country sounding "Stand Up," a song that reminds me a bit of Sara Evans, complete with the lyric "Stand up, face the world, and shout out loud – 'It's all about me!'", and "One," a collaborative effort with Matt Duke, Steve Mandile, and Ingram Hill, almost autobiographically detailing her taking off to chase her dream of singing in the "city of unknowns."
Things slow down to the acoustic guitar driven "Gray" and hit a nice stride with "Take the Lead," a great duet of working life's dance together with Matt Duke.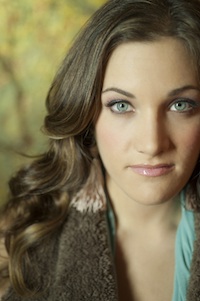 I don't know why, though, but, when all is said and done the song I like the most is actually "I Don't Wanna See You," an upbeat, kiss-my-ass kind of song, that I'm sure many of the dudettes out there can relate to when, as Sarah puts it, another girl is trying to steal her thunder.
If I'd ever get off my butt and review some concerts again I think I would put her up there on my list of folks to see because from the CD it sounds like she would be great in a smaller venue, with just her and a guitar, although I'll bet she can easily connect with the big crowds, too.
The only confusing thing about her as I was looking for info online is her stage name change. She used to be under Sarah Jane Wilson, and now is Sarah Miles, but in the end, it doesn't matter that much because what she is is good.
If you are a fan of the pop/folk/country-ish, girl sound out there, I highly advise checking out Sarah Miles and "One." You get love, you get heartbreak, and you empowerment, and you get someone who won't take crap. I really liked ten out of the eleven tracks, so that puts it as a 91% on the Entertainment Ave! Listenability Scale!
That's it for this one! I'm The Dude on the Right!! L8R!!!